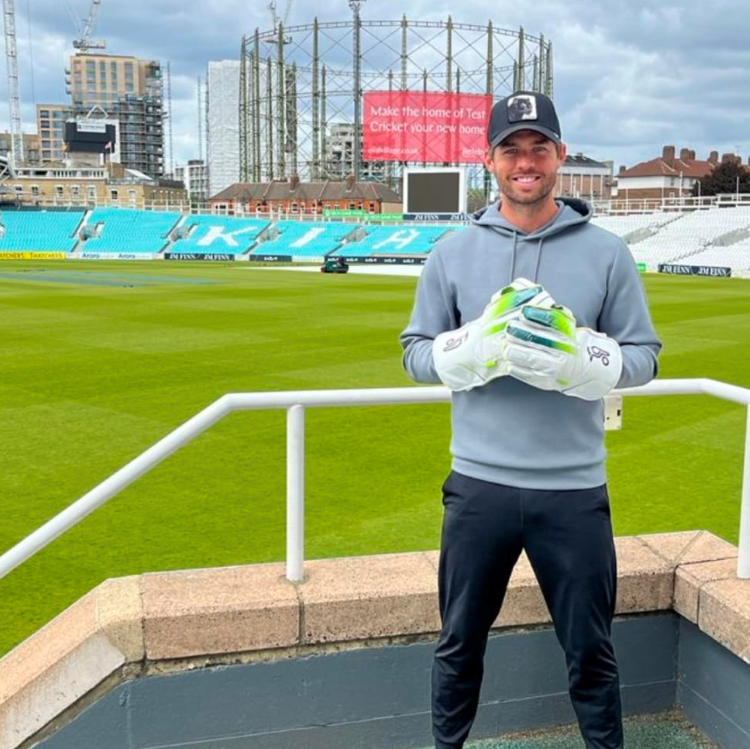 BEN FOAKES JOINS TEAM KOOKABURRA
Kookaburra are excited to announce that England Test Match Wicket Keeper / Batter Ben Foakes has chosen to join Team Kookaburra in a multi-year deal.
Ben is widely considered to be one of the best Wicket Keepers in the World and since his Test Match Debut in 2018 has not only kept wicket immaculately but also scored two centuries and gained a healthy batting average in excess of 30 whilst in First Class Cricket he has scored over 7,000 runs with 13 scores in excess of 100. He will be endorsing the LC Pro Wicket Keeping Glove together with the Ghost Bat, Batting Gloves and Batting Pads.
Kookaburra, has a massive pedigree in the design and manufacture of Wicket Keeping products, having been used by many of the true greats, so it is fantastic news when a player of Ben's undoubted ability chooses to join the Brand and we all look forward to working with him over the coming years.
Ben recently visited the Kookaburra Offices at Corby and commented "I'm delighted to announce I've signed with Kookaburra and have been impressed with their equipment and willingness to offer me such a fantastic and high-quality bespoke range of products for both batting as well as my wicket-keeping requirements."

"I'm absolutely dedicated to being the best I can be and I feel that the equipment, approach and personalisation that Kookaburra have given me has helped me make the decision to become part of the Kookaburra family".